Posted by: House Manager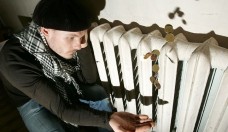 The company Riga heat still had not quite had time to announce the June heat more expensive (price in the capital increased by 1.5%), as present in current prices. It is expected that in July and August the price of gas will be 230 lats per 1000 cubic meters, which means that the heat price may rise more than 7-8%.
If you are currently residents of the capital costs of heat 42.81 EUR / MWh, the increasing cost of blue fuel bills will be the case in which the fee is already calculated in the price of 45.42 EUR / MWh (excluding VAT). This summer, the heat price soaring, the Public Utilities Commission has authorized JSC Riga heat included in the tariff of excise duty on components.
To the unpleasant news to respond most active citizens of Riga: the end of May Society of Energy and the movement of the people of Latvia renewed sent an open letter to the thermal management of AS in Riga and the Latvian government. In his message to people questioning the legality of the lifting of tariff and ask politicians to find a way to reduce the cost of heat.
It is reported that last year the company Riga heat gained a sizeable profit – 5.5 million. Including the Latvian Union of Municipalities of information of the population of heat debt of 40 million. Approximately half of this amount is owed directly to the citizens of Riga. 52% of the population of the door paid (or did not pay at all) received bills for winter warmth.
"Are you sure it is not possible to adopt a government decision to allow the Latvian local governments to lower tariffs for heat?" Asks activists. To this end, it should only reduce the VAT for heating, as well as the non-inclusion of the basic excise duty on components.
Yes, the heat of corporate profits after a government decision would fall, but the economic crisis, these companies can also work without any profit to support the needy inhabitants of the country.