Posted by: House Manager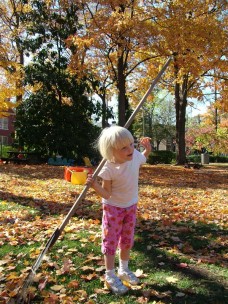 The obligations
Residential house management includes:
management activities must be carried out;
other management activities.
Measurements of the management activities include:
1. Maintenance of residential buildings (physical retention) (hereinafter – maintenance) in accordance with statutory requirements:
houses sanitary care,
heating, cold water and sanitation, and municipal waste disposal,
residential buildings, the existing equipment and communication inspection, maintenance and running repairs,
dwelling house subject to the requirement stipulated in the environmental enforcement,
residential buildings for energy efficiency set a minimum requirement of,
provision;
2. Managing the planning, organization and supervision, including:
management work plan, including the maintenance plan, preparation,
the draft budget preparation,
financial accounting of the organization;
3. Residential house property (hereinafter – the home thing) carriage;
4. Contract attached to the land use contracts with land owners;
5. Information to state and local government institutions.
Other management activities are activities associated with managing a residential home and are made in the residential home owner's will and ability to pay. These include a residential home improvement and developing the necessary measures to that end the long-term plan for the activities.
Performances in the compulsory part of the following work:
House tied a piece of land:
Street and sidewalk cleaning,
Entrance and the track (asphalt) cleaning,
Pedestrian (soil) for cleaning,
Waste container cleaning area,
Lawn care,
Lawn mowing,
Bush, tree care, trimming,
Children's play area cleaning,
Bin emptying and maintenance.
Common areas:
Staircase sweep,
Stair cleaning,
Stair wet cleaning,
Communal corridors washing,
Stair railings washing,
Stairwell ceiling cleaning,
Stairwell wall washing,
The lift car wash,
Waste wire cleaning and disinfection,
Common room window cleaning,
Cleaning the Basement,
Cleaning the Attic.
Others must be taken and attached to the land of common use areas health care services:
Vermin (rodents destruction),
Pest (to kill insects),
Bulky waste collection,
Leaf and branch removal,
Input nodes roof cleaning,
Icicles and snow from the roof,
National flag hoisting,
Residential home maintenance and repairs.
Water supply and sewerage system:
The system will provide continuous,
Tracking system (meters, valves, filters, cesspools, pumps, insulation), Survey Design and Conservation Act,
System equipment cleaning and adjustment,
Total meter reading and the reading lock,
Separate the damaged sections and replacement of valves,
The restoration of post-accident,
Separate properties of existing equipment (meter, valve, valve, faucet, flushing cisterns) survey,
Flushing water pipes.
Heating system:
Ensuring continuous operation of the system,
System adjustment, from the heating season,
Irrigation systems and hydraulic testing,
Heat and water heater equipment hydraulic testing,
Heating systems,
Heat exchangers for the chemical or mechanical cleaning,
Valves, regulating equipment, and filter inspection and cleaning,
Pump and electric motor testing and regulating,
Direct acting regulatory inspection and adjustment,
Electronic regulators and testing preventive repair,
Kontrolmēraparatūras performance monitoring,
Kontrolmēraparatūras checks of,
Performance monitoring of heat meters,
Equipment and piping insulation and painting the imposition of,
The restoration of post-accident,
Replacement of faulty heating system shut,
The individual sections of the pipeline replacement,
Of meter readings regularly and fixing it in the logbook,
Regulatory regime for maintaining the temperature space heating and hot water supply.
Power supply system:
Ensuring continuous operation of the system,
Electrical cabinets and technical condition check and cleaning,
Electrical system testing,
Shared book reading power Reading,
Common areas lighting, sockets, fixtures, switches, machine, etc. test,
Damaged common areas lighting, sockets, fixtures, switches, machine, etc. replacement.
Home of structural elements:
Common areas of windows, doors and ventilation hatch inspection,
Home curbs and drainage system inspection and cleaning,
Engineering home inspection and cleaning of wells,
Rainwater sewer inspection and cleaning,
Roof, foundation, attic, basement, stairwells and waste wire structural elements (walls, ceilings, floors, ceilings, waterproofing, insulation) survey,
Facades, balconies, loggias and awnings for inspection,
Chimneys and ventilation shafts inspection and cleaning,
Ventilation wire mesh roof and painting,
Pipeline inspection and painting,
Ordinary repairs of structural parts,
Fire protection system maintenance, inspection and technical inspection activities,
Estimated deferred charges current repair works (work name),
Emergency services.
Home Management Services
Financial Accounting:
Payment estimates,
Apartment property owners billing records,
Apartment property owners making payments,
Apartment property owners of changes in fees for services,
Payments to service providers,
Tax report compilation,
Preparation of annual reports,
Property maintenance planned and actual expenditure report compilation,
Repair work estimation,
Home renovation accumulating assets,
Financial and accounting records Save paper and electronic format.
Legal services:
Agreements with service providers and suppliers,
Agreements with property owners,
Debt collection (legal document preparation, representation in court, work with debtors, etc.).,
Preparation of legal documents (complaints, claims, contracts, agreements, correspondence with state and local government institutions, protocols, etc.).,
Representation in business relationships (meetings with business partners, business advice on contract terms, contract management control, etc.).,
Preservation of legal documents.
Records Management:
Home Preservation of documentation,
Preparation and issue of,
Home general meeting of apartment owners and survey organization,
Application submission to the population, recording and answering,
Filing of documents preservation of paper and electronic format.
Manager administrative expenses
Administrative Building Maintenance,
Postal and telecommunications services,
Information Technology Services.